In this article, we introduce the 10 largest Chinese chipmakers.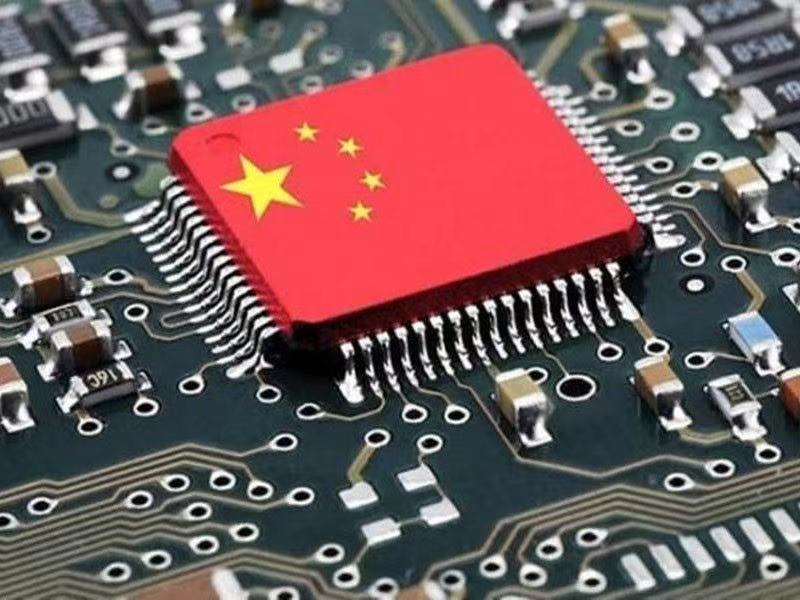 These 10 companies' business scopes cover three main steps of the chip-making process: design, manufacturing, packaging and testing.

Will Semiconductor (603501:SH) completed the acquisition of OmniVision and Superpix in 2019, both of which are image sensor manufacturers. OmniVision ranks third by 9% after Sony (42%) and Samsung (22%) in the globe. After that, revenues increased from CNY 3.96 billion (CNY 9.7 after adjustment) in 2018 to CNY 13.63 billion in 2019. Among all products and services, CMOS contributed the most, accounting for about 71.94% of total revenues.


SMIC (00981:HKEX), one of the largest foundries globally, won orders from Huawei after achieving an unprecedented leap from 28 nm to 14 nm lithography. The process, which spans two generations at a time, is mainly due to Liang Mengsong's participation. He used to be the director of TSMC's R&D department and helped Samsung directly jump to 14nm after leaving TSMC.


AMEC (688012:SH), or Advanced Micro-Fabrication Equipment, develops
electronic
equipment for front-end semiconductor manufacturing, back-end wafer-level packaging,
LED
production, micro-electromechanical system (MEMS) applications and other Integrated Circuit (IC) fabrication processes. Its downstream is pretty much localized: over 83% of its 2019 revenue came from China's mainland-based clients. Meanwhile, the domestic semiconductor manufacturing equipment market more than tripled in the past five years, reaching nearly USD 13.5 billion in 2019.


Montage Technology (688008:SH), which started its way in the noughties as a TV chipset producer, has evolved into China's top
memory
interface chip designer. Recently, the company has also been involved in a few alternative projects. One example is its new server platform Central Processing Unit (
CPU
) for data centers that entered the mass production stage in 2018, after two years of cooperation with Intel and China's top school and research center Tsinghua University.

GigaDevice (603986:SH) is a fabless flash memory developer developing independent products in
NAND flash
and
MCU
segments, cooperating with ChangXin Memory Technologies (CXMT), a four-year-old challenger that is projected to occupy China's still-empty spot in the global Dynamic Random-Access Memory (DRAM) market.


Goodix (603160:SH) is a fingerprint-recognition and touch chips seller, and two such kinds of products accounted for 99.65% of total revenues in 2019. It has cooperated with terminal giants including Huawei, OPPO, vivo and Samsung. The company realized a gross profit margin of 60.40% in 2019, because of the large-scale commercial use of new products.


Naura (002371:SZ) has realized the mass-production of high-end semiconductor equipment, including 12-inch silicon etching machine, metal PVD, vertical oxidation/reduction stoves and wet cleaning machines. Among the two major business segments, electronics manufacturing equipment business achieved operating income of CNY 3.19 billion and the electronic components business achieved CNY 847 million, accounting for 78.64% and 20.88% of total revenues in 2019.


NSIG (688126:SH) is one of the biggest semiconductor silicon wafer manufacturers in China, mainly providing 300mm and below products. The global semiconductor wafer industry has a high market concentration. In recent years, the market shares of the top five semiconductor wafer factories in the world are over 90%, showing an oligopoly pattern. The company is relatively small, accounting for 1.26% of the global market in 2018. Over 70% of revenues in 2019 were from the market outside of China's mainland.


Maxscend (300782:SZ) is an enterprise of domestic chips in the field of RF front-end segmentation. As two main kinds of Radio Frequency (RF) products of the company – switch and low-noise amplifiers – accounted for 79.86% and 16.87% of total revenues respectively in 2019. Samsung, Huawei, Xiaomi, OPPO and vivo are Maxscend's customers, and according to the performance in recent two years, over 71% of its revenues came from the overseas market.


Changjiang Electronics (JCET) (600584:SH) provides one-stop services for microsystem integration, packaging and testing. It has a close relationship with SMIC, because the chairman of JCET, Zhou Zixue holds the same position in SMIC. Those two parties made up the vacant parts of the domestic chip industry. According to TrendForce, in the global packaging and testing market in 2019Q3, JCET ranks third by 17% after ASE (36%, including Siliconware Precision Industries' 13% of the market share) and Amkor (19%.) Divided by region, 78.61% of its revenues in 2019 come from the overseas market.